Spreed Next Generation
Spreed is the global cloud platform that provides users with state-of-the-art video and audio communication, telephone conferencing, online collaboration, file synchronization and sharing, and much more across multiple devices, desktops and phones. In addition, Spreed offers three compatible online editors for documents, spreadsheets and presentations that combine the formatting quality of Microsoft Office applications with the features of Google Drive.
Secure Webinars & HD Video Conferencing
Your safety is important to us. Therefore, Spreed offers the most advanced security features such as two-factor authentication and end-to-end encryption. We store data exclusively on German servers, which are processed or held according to the European data protection guidelines. Spreed relies on private, highly secure cloud technologies such as Nextcloud and is developed in Germany. With WebRTC und HTML5, Spreed uses future-proof web technologies.
Features
HD audio/video conferencing
Create and edit Office, Excel and PowerPoint files together
Up to 20 moderators/presenters
Nextcloud file sync & share
Telephone conferencing
Screensharing, presentation & chat
Team administration
Invitation calendar
Event templates
Annotate / write-on PDF
Browser-based, without installing software
Security
Software made in Germany
Spreed Unified Conferencing Cloud
We offer branded systems to power your online meeting and conferencing service.
Secure software for online communication and collaboration. Spreed UCC provides features for file sharing and online collaboration with audio/video, collaborative online office and document sharing. Spreed UCC can be integrated into existing infrastructures, is expandable and offers access control for regulated industries.
Spreedbox
A New Generation of Collaboration
Collaboration under your control. Spreedbox is a private and secure cloud server for office collaboration, video conferencing and document exchange. Collaborate on important documents, manage your calendar and hold video chats without having to store data on external servers.
Unparalleled Security
Spreedbox firmware is Linux based, providing a world-leading level of security as transactional components with rigorous application isolation. Using well-implemented secure cryptographic algorithms, a high-speed quadcore CPU and two independent hardware true random number generators (TRNGs), Spreedbox features an outstanding cryptographic specification well above any industry standard.
Specification
Ultra-secure stand-alone Nextcloud Hub server (Nextcloud 18 –

 

www.nextcloud.com)
File access, document editing (Word, Excel, PowerPoint, LibreOffice), chat, calendar, contacts, team management and much more
Access on the go with a simple user interface in your browser and mobile apps
Secure exchange with colleagues, partners and customers
Multilayer encryption for data and communication
Comprehensive monitoring and audit logging
Extended permissions, file access control and authentication options (2-factor, etc.)
Customizable LED color patterns for calls and incoming files
Support of U2F tokens (YubiKey/Yubico/Fido, Nitrokey and others), on-time recovery key option
Support of Free OTP, Google Authenticator, Microsoft Authenticator, etc. (TOTP, RFC-6238)
Crypto-hardware with two (2) independent, super-fast hardware True Random Number Generators (HWRNGs, TRNGs)
64/128/256GB and 512GB Flash SSD (externally expandable)
1GBit Ethernet connection and WLAN adapter included
Award-winning design. Worldwide Good Design Selection Award 2016 & German Design Award Special Mention 2017
Unibody housing made from a single block of aluminum, finestly milled and surface finished in Germany
Silent (fanless) with ultra-low power consumption (3.5 watts)
110-240V multi-plug (EU, UK, US, CN, HK, AU) power supply included. Certified power supply for Japan available.
2 years warranty and guarantee
Made in Germany. 100% hardware and software developed in Germany
Applications
The primary use of Spreedbox is private and secure video chat and file exchange. In industry applications, information security is pervasive in sectors with an increased requirement for secure and private communication:
Information Technology
Industry: construction, automotive, aerospace and semiconductors
General Engineering & Design Manufacturing
Finance Industry
Outsourcing
Research Laboratories & Universities: general science collaboration
Hospitals: collaborative environment for radiology and medical imaging. Secure, real-time exchange of diagnostic reports, sharing of medical imaging in real-time across desktop and mobile devices
Doctors: medical consultation
Lawyers, Advisors & General Consultancy in general
General secure communication and secure file exchange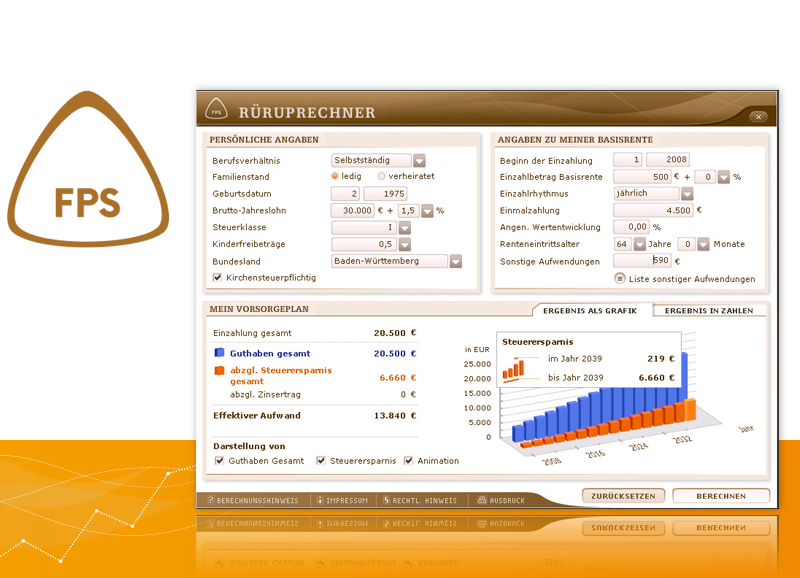 Financial Planning Software (FPS)
Struktur AG offers a multiplicity of applications for financial institutions and financial consultants. The Financial Planning Software bundle contains diverse applications, that can be used as single tools or as an integrated suite covering the complete consulting process from the first contact to contract conclusion.
Even the isolated use of single applications optimizes the result in customer talks. With its ease-of-use and terrific visualization the consulting process becomes much more comfortable. Using the Financial Planning Software, desired calculations in any kind of expertise are performed by few clicks.
Customers
Customers that rely on Financial Planning Software by Struktur AG include DWS Investments, Deutsche Bank and BNP Paribas.
icoya eForms
Automatic processing of electronic and printed forms
icoya eForms automates the processing of both printed and electronic forms with 2D-barcode technology. By using icoya eForms you will totally eliminate manual work affiliated with the data entry of signed forms.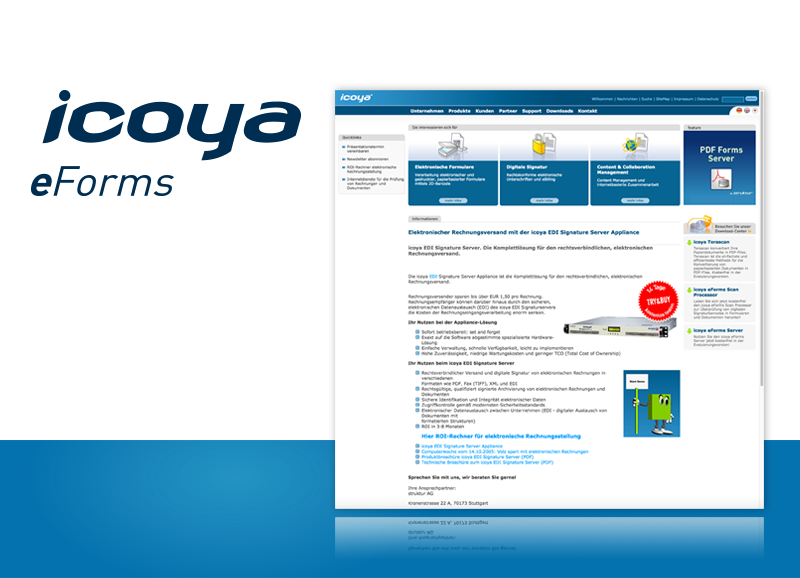 libde265 / libheif
High Efficiency Video Coding (HEVC)
HEVC is said to double the data compression ratio compared to H.264/MPEG-4 AVC at the same level of video quality. It is able to support resolutions up to 8K UHD (8192×4320). libde265 implements all commonly used coding tools of the H.265 video standard. This includes support for playback of the newly released DivX HEVC video streams. Since libde265's implementation does not rely on any special hardware, H.265 video streams are playable on tablets and mobile phones.
The H.265 standard is used together with AV1 for the HEIF image format (e.g. current iPhones). libheif is the open source library that supports the most features of the format. It is used in common open source image applications like GIMP, ImageMagick, etc.
HD and 4K video using a fraction of predecessor H.264 bandwidth
Highest quality content even at low-bandwidth connections. The libde265 HEVC codec enables streaming services to simultaneously deliver HD and 4K UHD video content to more users and dramatically reduce streaming costs and network bandwidth.
Open Source Software (LGPL)
libde265 HEVC is provided and licensed under open source GNU LGPL (GNU Lesser General Public License). Free software libde265 has opened a field of applications in the consumer and professional market such as high-quality 1K HD and 4K/8K UHD video streaming, low-latency/low-bandwidth live video, and full mobile coverage.
Versatile Application Programming Interface (API)
Congestion-aware video decoding robustness for 3/4G and LTE network usage and a versatile API standard facilitate the adoption within web-browsers and on-demand video streaming services. Current implementations include GStreamer plugin, VLC, DirectShow filter and HEVC player for Chrome.
Iridium Browser
A browser securing your privacy
Speed
Iridium is just fast in every way. It starts very fast, loads and also renders very complex web sites really fast.
Privacy
Chromium (which Iridium is based on) is a very secure browser, yes. But it does call home to Google and we did even more to enhance security to the maximum extent possible.
Easy to use
Just anybody can use Iridium right away. It is simple and easy to handle, it does not require any special knowledge at all.